Ready Pine is a fast and convenient way to install tongue and groove pine for ceilings and walls!
Ready Pine is prefinished with factory applied coatings, using state-of-the-art machines to prevent cupping, warping and sap bleeding through. Tongue & Grooved provides the classic pine panel look. The End Match profile eliminates the need to splice pieces over a stud or joist.
Installation time and waste are dramatically reduced be eliminating the need to measure, cut and dress each end. When you get to the end of a row, take the off-cut to the beginning to start the next row.
Ready Pine is sold in random lengths, adding to the authentic appeal that only real wood provides!
In addition to coating, each piece is sanded twice to provide a smooth, glass like finish.
The end result is a superior quality product that saves that time, money, mess and inconvenience of having to finish the after installation. Once the product is installed, the job is done!
Multiple stain colours are available to suit your desired look.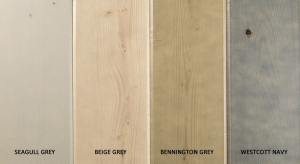 2 Choices of profiles – V-Joint and Nickel Gap
Choose from classic V-Joint or the modern Nickel Gap profile to match your desired look.
Both profiles include end matching to eliminate the need to end on a stud and make installation quicker and easier than traditional wall paneling.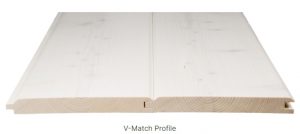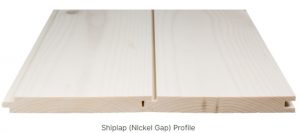 Now Available: Ready Fir Lock & Ready Cedar Lock!
All the advantages of Ready Pine Lock are now available in both Fir and Cedar.
The premium quality finish enhances the unique, natural beauty of each wood species.
For more information visit www.readypine.com